ICT Mumbai IOCB Campus: Building the Future, One Brick at a Time!
Bringing news of a thrilling development for ICT Mumbai IOC Bhubaneswar – a new campus!
Writer: Ria Gada
ICT Mumbai is delighted to announce that Institute of Chemical Technology's IndianOil campus, Bhubaneshwar would be burgeoned with the construction of its very own sprawling new campus! The foundation stone for the campus was laid on Friday, August 20 by the Chief Minister of Odisha, Shri Naveen Patnaik, in the presence of Union Education Minister Shri Dharmendra Pradhan alongside Minister of Petroleum and Natural Gas and Minister of Housing and Urban Affairs Shri Hardeep Singh Puri.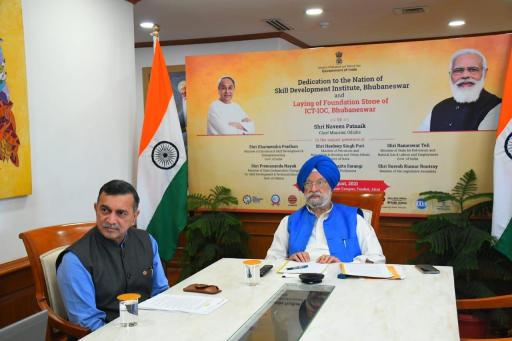 With the support of the IndianOil Corporation Limited (IOCL), ICT Mumbai inaugurated its new institute, ICT Mumbai IOC Bhubaneswar on March 18, 2018. Since then, the campus has been running from the Extension Centre of IIT- Kharagpur at Samantapuri.
The Odisha State Government has designated 111.79 acres of land for the development of this permanent campus at Godipur Matiapada under the Delang Tehsil of Puri district. 73.86 acres of this land have been allotted for the first phase. The campus is situated near IIT Bhubaneswar's permanent campus at Argul.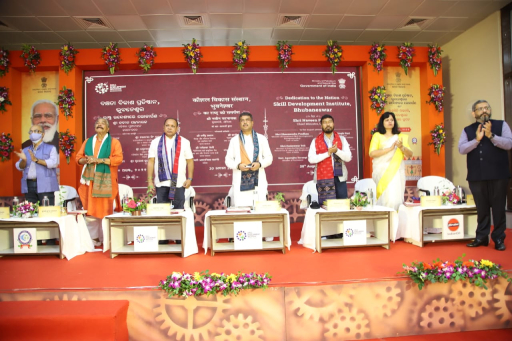 ICT Mumbai IOC Bhubaneswar offers executive MTech, integrated MTech, MTech (2 years) and PhD courses, thus training 261 students in the run. The faculty at ICT Mumbai -IOC Bhubaneswar have published about 75 papers in international journals. The director of ICT Mumbai IOC Bhubaneswar, Prof. B. N. Thorat says that the campus has received project grants to the extent of over ₹ 10 crore, with commitments for further grants through two major conferences.
Always keen to work for the benefit of the society, ICT Mumbai's patented 'hydrodynamic cavitation' technology has been employed by ICT Mumbai IOC Bhubaneswar in a campaign to clean the city's Bindusagar Lake.
This is indeed a monumental moment for all the students, professors, alumni and all other well-wishers of ICT Mumbai on yet another milestone of the campus situated in the Temple City.