PhD at 60: The Result of Ardour
A story highlighting the journey of Prof. K.V. Marathe pursuing her Ph.D. at the age of 60 years
To love the journey is to accept no end. Experience makes it clear that the most important step a person can take is always the next one.
"Born in a small town called Yavatmal, I was one of eight sisters. My family believed in the power of education; my father (a renowned doctor) dreamt of enabling his children to become self-sufficient through education. He was a shining beacon of light for me. My sisters, following my father's path, took up medicine; I loved maths and got into VNIT (then VRCE) for metallurgical engineering. I remember traveling alone to Nagpur on a heavy rainy day, for admission. We were 11 girls in a batch of 120 and none of us stayed on campus, having to stay in a separate hostel. In 1981, I finished my bachelor's.
"Subsequently, I got into the MTech program at VRCE, Nagpur. This was a highly competitive program: 5 seats (MTech Met. Engg.) and I was the only girl there. My MTech project was sponsored by the Bhilai steel plant and getting the industry to sponsor projects was something exceptional back then. In 1983, I finished my master's at the top of the class.
"I got married in 1984 and then I came to Mumbai and joined IIT-B as a research associate. I worked there for 2 years. From 1986-92, I was a lecturer in KJSCE (Mech. Engg. Department). My husband, in-laws and kids were very supportive and wanted me to excel in my career, this has always been a great source of motivation for me.
"In October 1991, I applied to ICT Mumbai (then UDCT). I was interviewed by the then Vice-Chancellor of Mumbai University, Prof. M.M. Sharma and 2 other subject experts, on everything from the subject matter to the kind of research I'd been conducting. I was quite straightforward and told them that a lack of facilities meant that teaching had been my focus. I showed readiness to plunge into research and was given the post of an associate professor in the department of chemical engineering. I was (and remain) the only lady in the department. It was a challenge at first since my teaching now had to be chemical engineering-oriented and that involved learning a lot that I had lacked as someone with a metallurgy background. I'd like to say that everyone I've worked with within the department has my thanks. In general, everyone used to be extremely busy with different professional and academic commitments but having 2 children (and no phones, unlike today) meant that they were often on my mind. When they grew up, I still had a home to manage; all this created an inertial effect for my research and I wasn't really able to take off.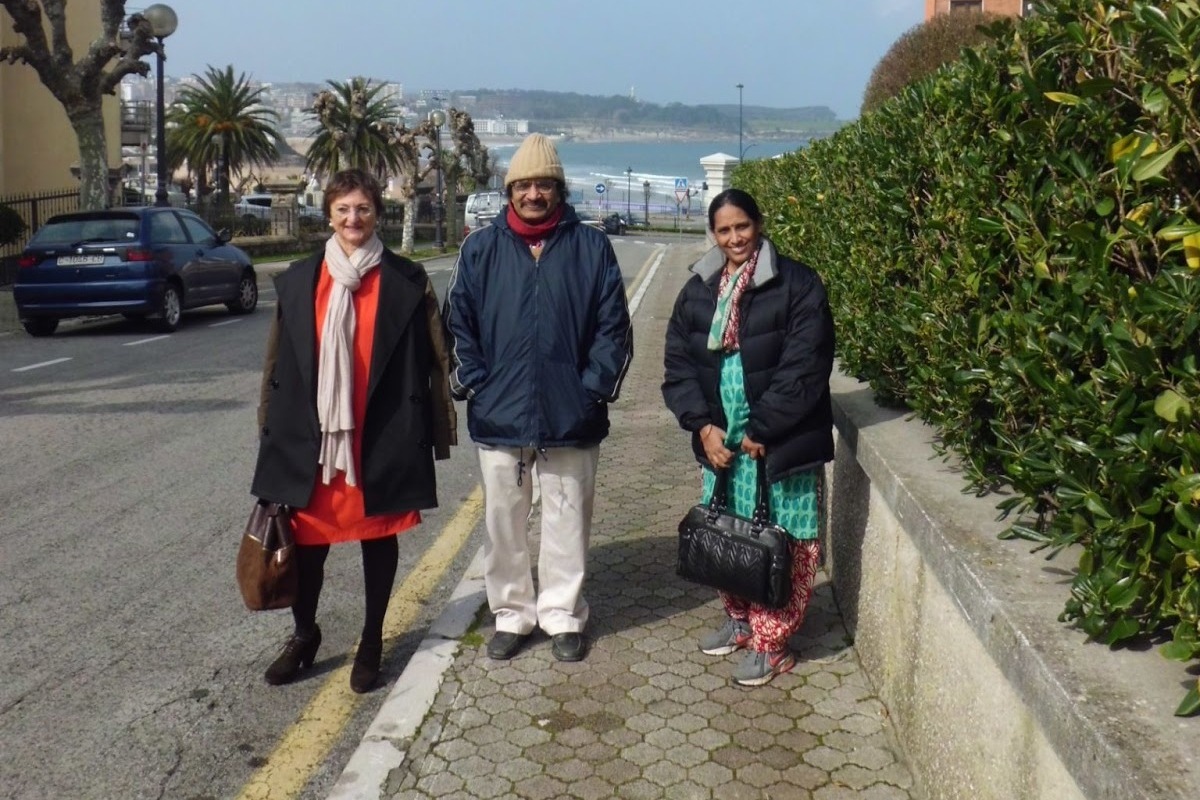 "The year 2000, which was celebrated as women empowerment year, lit a fire under me. I asked if I could guide master's students and possibly PhDs as well if the former went well. This was approved. During my time as a guide, I wrote multiple proposals which resulted in me getting a grant and being able to appoint research fellows. My lab group's work was appreciated and we got another DST proposal which was headed by then Vice-Chancellor, Prof. G.D.Yadav. My students got the opportunity to be part of an exchange program (with Finland/Spain), and it was during one of my visits to Spain that I learned about life cycle assessment and sustainability. I took this up as my Ph.D. topic. A lot of credit for my Ph.D. goes to former Vice-Chancellor Prof. G.D. Yadav, he has been a constant source of my motivation. When I first discussed my inclination toward the topic with him in 2013, I was not sure about registering for Ph.D. but he motivated me; he said that if the thought had crossed my mind, I shall pursue it. He made me register for a Ph.D. and I will always be thankful for that. I started working on the topic with utmost dedication in 2017, after my daughter's marriage.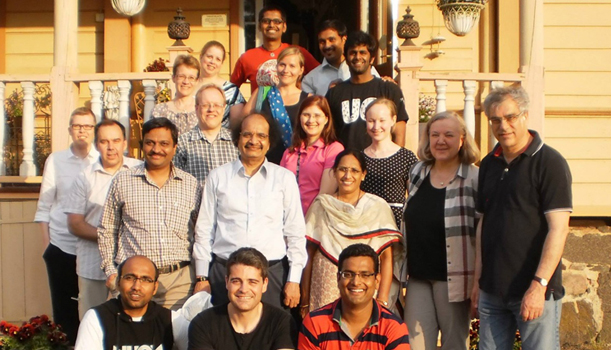 "I never mixed this part of work and my personal life; even my family was taken aback when they learned that my thesis was already at the halfway mark in August 2020! I completed my thesis in October 2020. That was finally the right time for me. I've always had support from my colleagues and family but I was not able to narrow it down to a particular topic that appealed to me. In the end, all I needed was one interesting topic to push myself. My patience and perseverance have paid off and I am very grateful to the almighty for this fulfilling life. I have been "the only girl" at a lot of places throughout my life. I continue to be the only female professor in the department of chemical engineering at ICT Mumbai. But I am glad that the scenario is changing. A lot of women in STEM, especially in India, stop working after getting married or after having kids and if you're one of those women out there, go ahead and take a leap.
"I did it at 60, so what's stopping you?"
---
Dr. Kumudinee Marathe
PhD
#classof2020